SP MANUAL FALL/HOLIDAY 17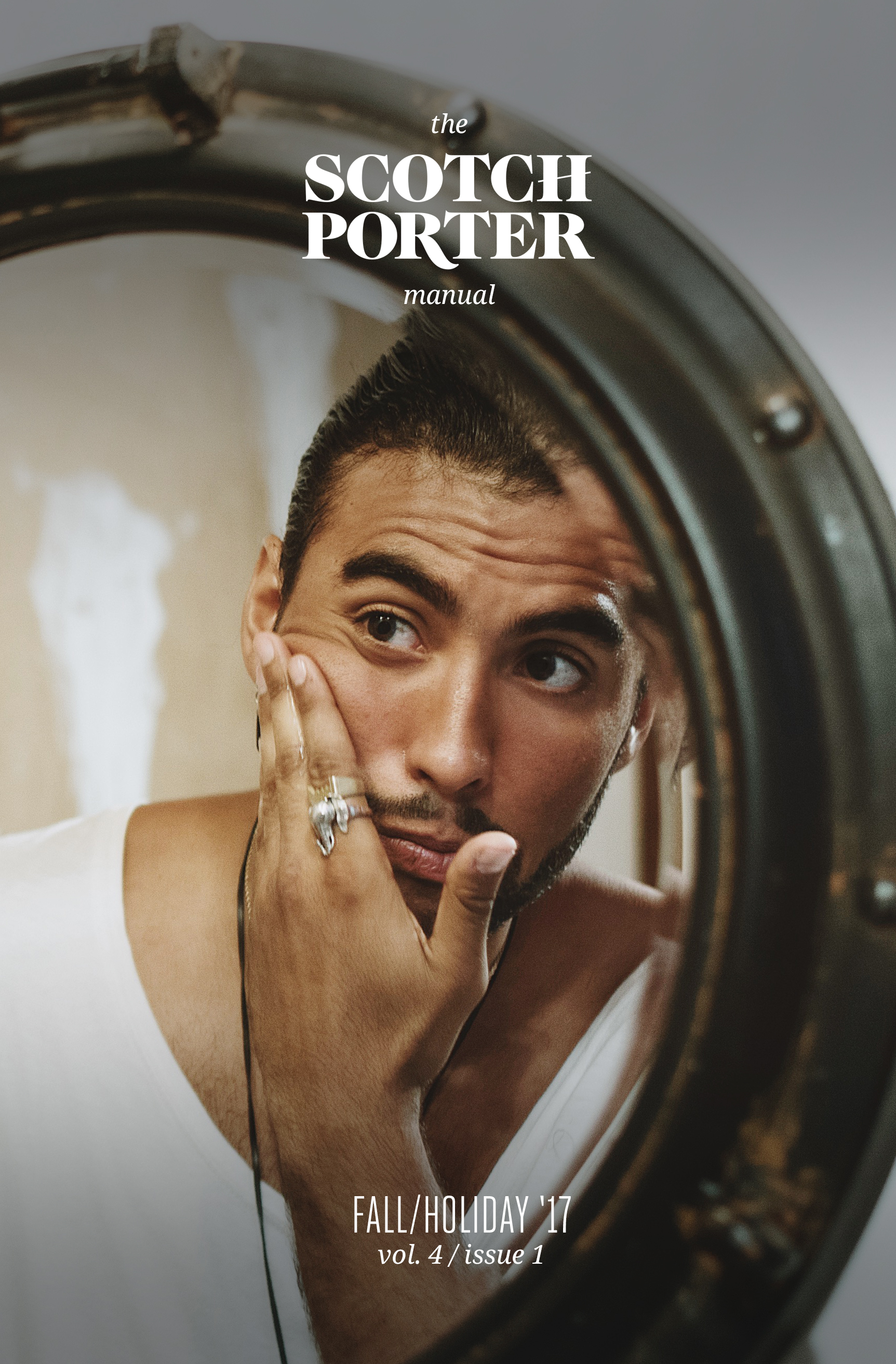 The 2017 Scotch Porter Fall & Holiday Manual is here. This issue is  one of our best yet. Boasting great editorials and unparalleled visuals, we also made room to showcase some of our fellow Scotch Porter men. Guest writers Darius Davie and Tyrus Townsend school us with barber-savy tips and wardrobe rules for the Scotch Porter man. We hope you like what we cooked up this time around. Until next time.
Special thanks to our contributors/staff.
Models: Joey Kim, Adam Sperandio, Elijah Craig II, Ahmed Malik & Lamont Johnson Photographer: Ron Hill
Editor: Rasheedah Billups
Contributors: Darius Davie & Tyrus Townsend
Design & Layout: The Artoholiks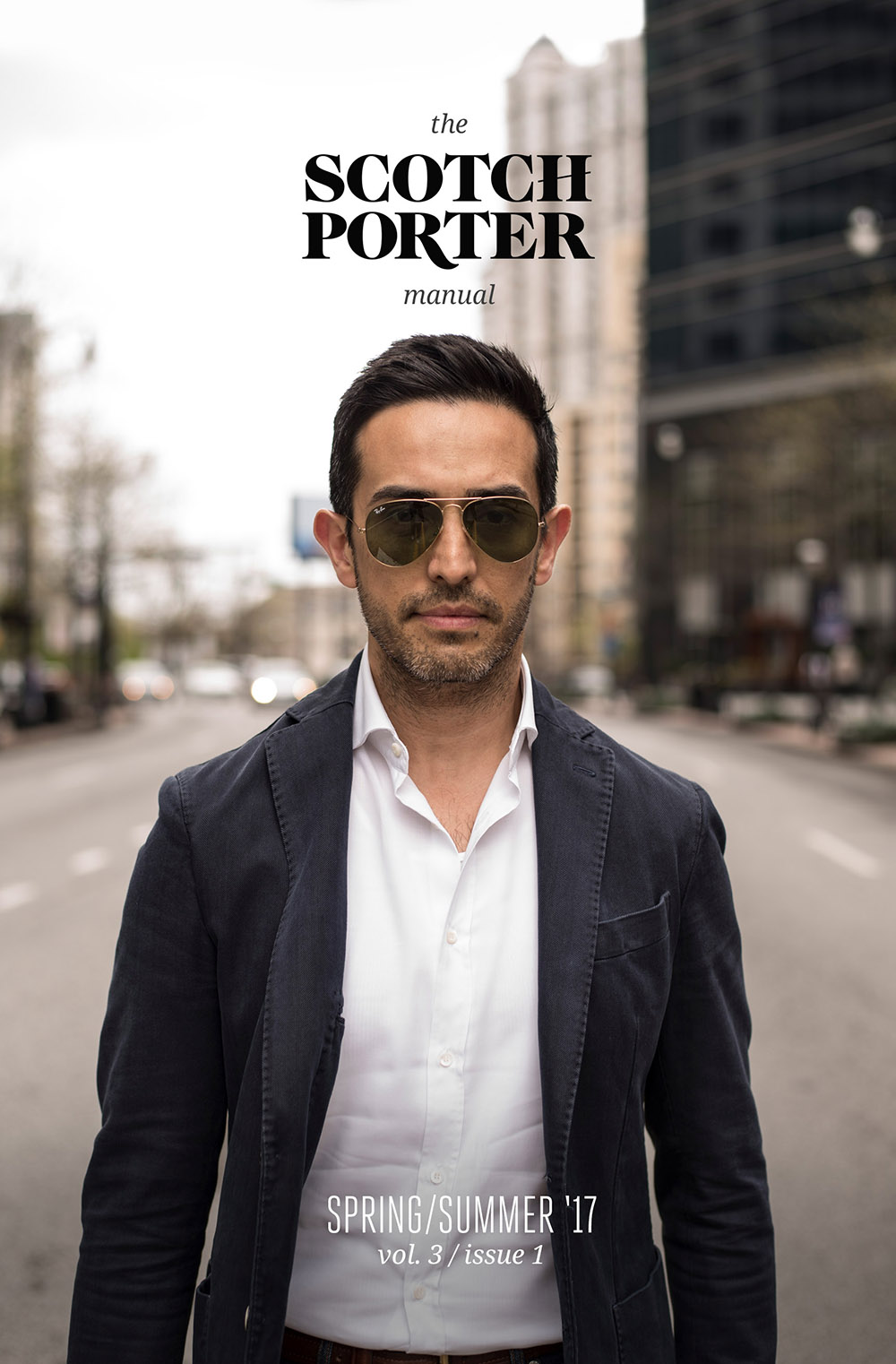 The 2017 Scotch Porter Spring & Summer Manual is here. This issue is packed with the perfect balance of entertaining must-reads, grooming essentials, and a dash of Scotch Porter appeal. In this issue, guest writer Lamar Dawson holds no punches in his grooming tips guide. Rasheedah Billups sat down for a talk with Luis Toache, owner of The Tough Boot, to talk about everything from grooming to his love for Denmark and Sweden. And as always, the photography is impeccable. Grooming tips, motivation, or new photos for your mood board, there's something for everyone in this issue. Until next time.
Special thanks to our contributors/staff.
Models: Caleb Fechtor, Dion Skeete, Denxelle, Chris Ferreiras, Brian McP, Caleb Lawrence, & Joshua Privette
Photographers: Ron Hill & Iqra Shabaz
Editor: Rasheedah Billups
Contributor: Lamar Dawson
Design & Layout: The Artoholiks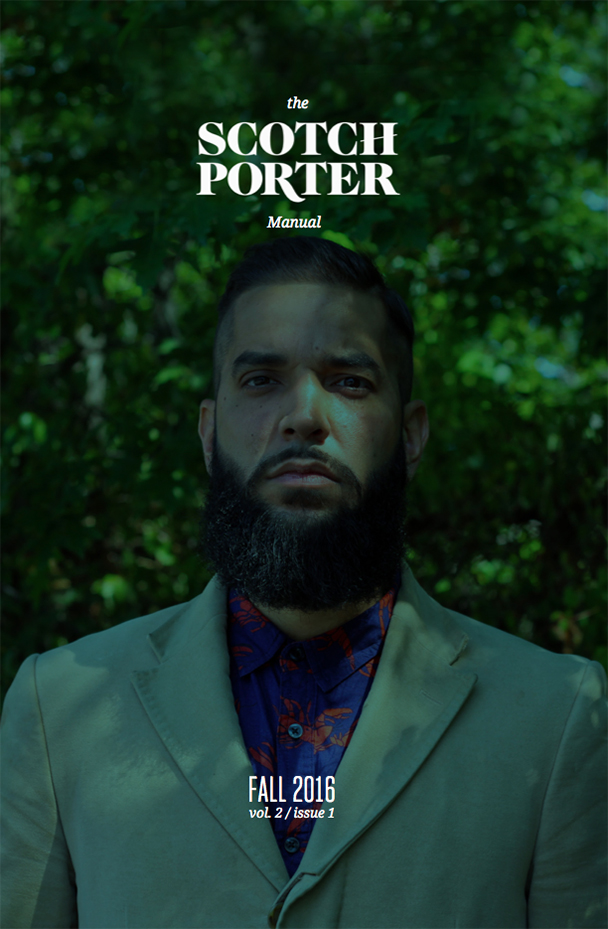 The 2016 Scotch Porter Fall Manual is nothing short of an essential guide for using and knowing Scotch Porter products and ideal way of life. In this issue, editor Kathy Iandoli caught up with Percy Hicks of the Bearded Gents to get a better understanding of the man who is crushing the internet with his style, attitude and pure grace. Stylist Jason Andrew drops a few gems by sharing some of his key essentials for dressing this Fall which features a Winter ready fedora by Bailey Collister and a distressed leather and suede combo boot that provides a slightly stacked heel by Officine Creative. Enjoy!
Special thanks to our contributors/staff.
Models: Yahdon, Samm Davis, Steven Santander, Percy Hicks, William Dillard, Mr. Dexx, Darly Jackson Jr.
Photographers: Shawn Theodore, Iquan Worthington, Steve Cancel
Editor: Kathy Iandoli
Stylist/Contributor: Jason Andrew
Design & Layout: The Artoholiks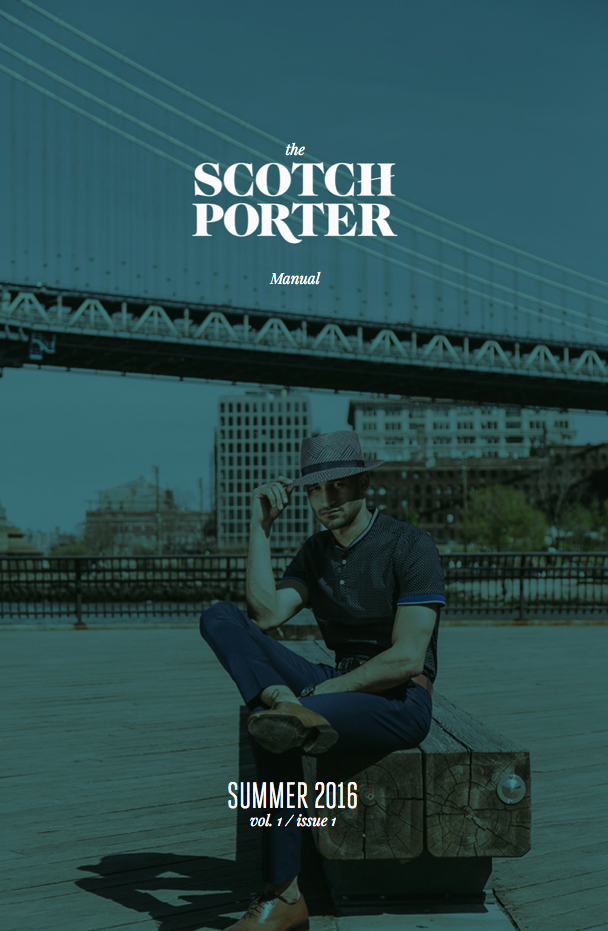 We're excited to share with you the kickoff of our all new Scotch Porter Manual. A mini publication that you can use as a step by step educational tool to help you utilize all of your Scotch Porter products. This manual will also be a source for gaining insight of feature releases and other brand news. On the creative end, we'll be dropping two short stories surrounding the lifestyle of our ideal Scotch Porter man and his fashion selections. In this issue, we highlight our in house stylist Jason Andrew to learn what he'll be wearing this Summer and we'll also get to learn a little bit more about Jason in a interview by our editor Kathy Iandoli. Enjoy!
Special thanks to our contributors/staff.
Models: Alikhas Audel, Jai Hawkins, Jonathan Aria, Micah Woods, Terrance Henderson, Simon (Andy Nguyen), Paris Anone, Luis Marrero, Hakeem Lathon, & Simon Borenstein
Photographers: Gary Master Williams & Kelly Hastings
Editor: Kathy Iandoli
Stylist/Contributor: Jason Andrew
Design & Layout: The Artoholiks