Architecture is art. It is art in which we work, play, live and interact with others. Architecture, much like art, comes in all sorts of shapes, styles, and disciplines that provide unique and striking shelter. Today we take a look at the new side of architectural design, looking at five exquisite examples for modern living.
We see a range of design that offers unrivaled attention to detail, fantastic views, and ample luxury; all of which provides next-level luxury and lavish living. These examples of architecture are both captivating and brilliant, and certainly worth the next few minutes of your attention. Have a look at these new builds in the images below and let us know your opinions on them as well. Dream big!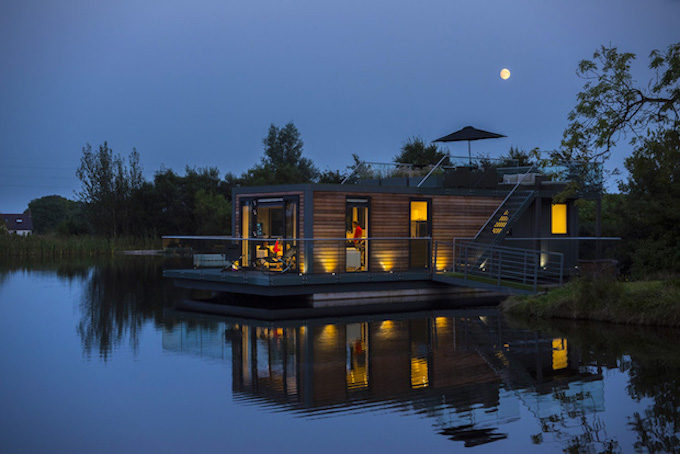 This beautiful construction provides a unique way to enjoy life on the water. Bluefields design is completely customizable and environmentally friendly. The houseboat offers up a comfortable living space that provides fantastic views, ranging in size from 500 to 2,000 square feet. Enjoy some luxury on the water!
The Waiheke Island Tower House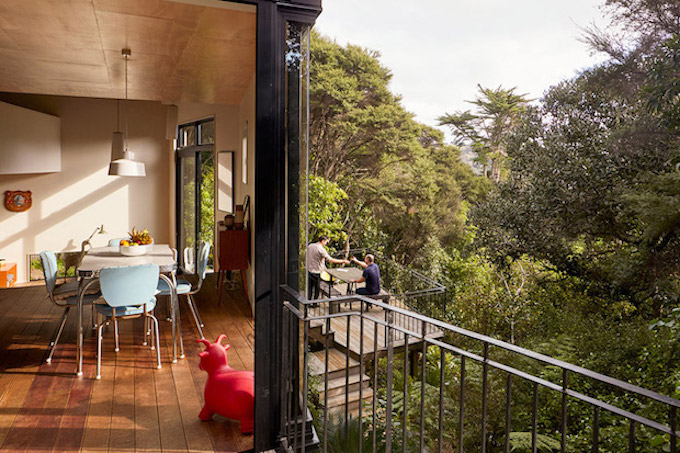 This exceptional example of architecture provides an exotic appeal with a pair of stacked volumes. The home features Purpleheart decks that extend the living space and provide excellent views. Outside an exterior of black steel provides a contrast to the open interior design. The large windows offer incredible views, while the sunken living room and kitchen with the mezzanine above provides a unique feature in the home. This is luxury built straight up!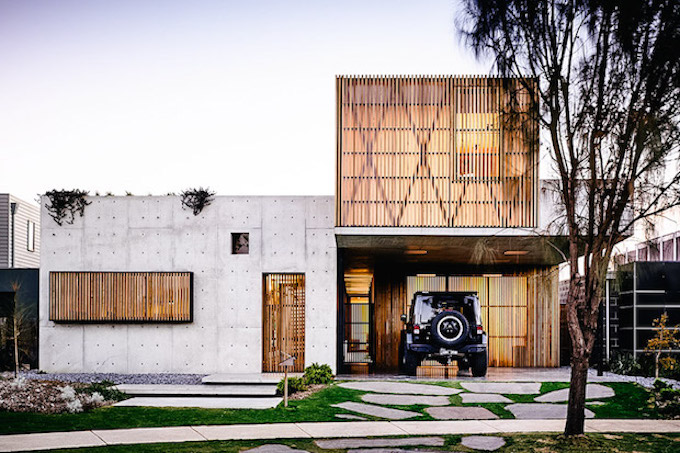 This unique design is modern architecture epitomized! The design comes from the minds of Auhaus Architecture which features a private and secluded approach. The home features a concrete barrier that plays guard to a central courtyard. Inside stunning attention to detail is found with timber and brass features. The home even boasts rooftop gardens for some attractive outdoor areas. This is modern luxury like none other!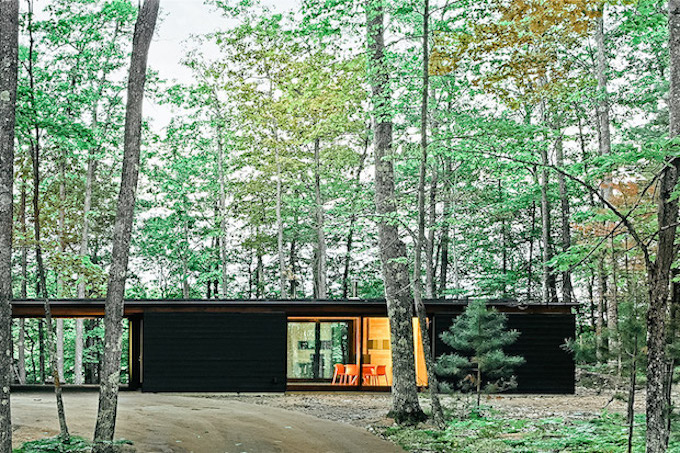 Nothing says Fall like a cabin in the woods. However, this cabin by Johnsen Schmaling Architects is like none other. The modern design features a private and spacious approach. Inside a modern and minimal design features three blackened pine-clad forms which are separated by two openings. Each volume serves a purpose with one for storage, one for sleeping and another for service. Straightforward and efficient, this cabin offers a bit of rustic luxury with some fantastic views. What more could you need?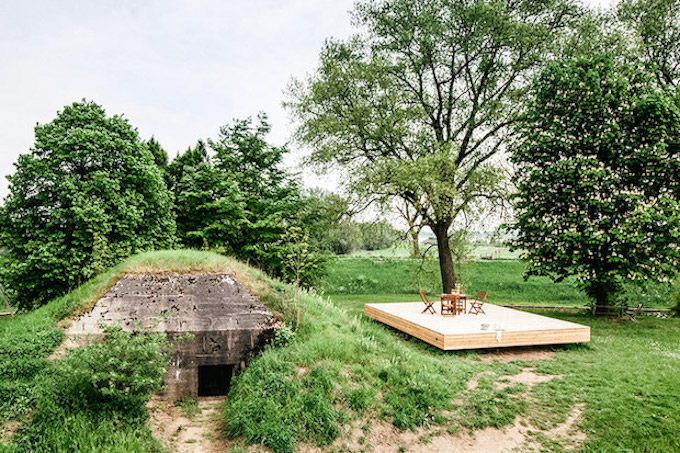 This unique home offers a tiny approach, but a unique one to say the least. The Bunker Home by B-ILD is a renovated WWII shelter in a rural location in the Netherlands. The design features custom built wooden furnishings inspired by the work of Le Corbusier. The outdoor terrace also offers a beautiful space to enjoy the outdoors. Simple, effective and luxurious!