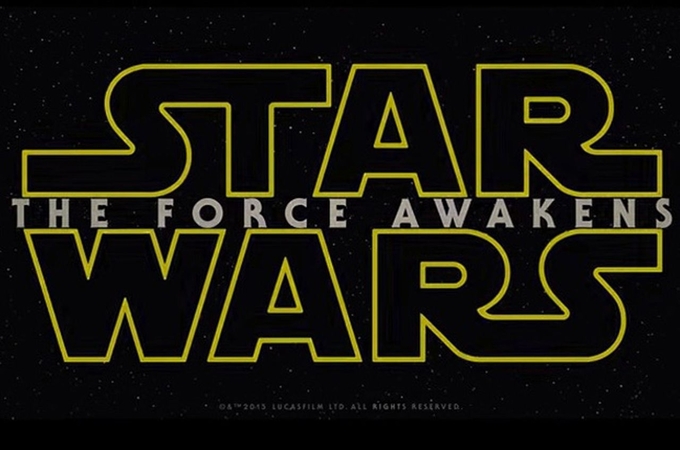 (Photo: Lucasfilm)
Are you okay? Do you need to sit down? Would you like a glass of water, because Star Wars: The Force Awakens is finally upon us. This film is destined for greatness even outside of the entire Star Wars franchise, based upon the cast that travels from legendary staples like Harrison Ford, Mark Hamill, and Carrie Fisher to new kids on the block like Adam Driver and Lupita Nyong'o. It doesn't matter if you're camping out at your local theater waiting for December 18th or you're going to casually head to the movies when you have the time, there's a process you should probably adhere to when approaching this film. Here is your survival guide for Star Wars: The Force Awakens.
The entire Star Wars DVD collection.
Every DVD. All of them. A new film in the Star Wars franchise is like gearing up for the Olympics: one must be prepared. Grab all of the DVDs and watch them. Let the plotlines and characters all soak in, so you'll be fluent in every storyline when you're finding out what happens thirty years later. It's a must.
A Star Wars t-shirt.
There's that weird rule that you should never wear the t-shirt of a band whose concert you're attending. That's fine, but in situations like this, it's imperative to bend the rules a little. Grab a Star Wars tee and wear it with pride. Relive every ounce of your childhood and show out for the occasion. If you're too embarrassed, just wear it underneath a sweatshirt. At least you'll know you're in the Jedi spirit.
Those tiny portable packs of tissues.
Don't act like you don't know what this is about. Once you hear the theme song as the opening credits roll in, you'll be crying like that Michael Jordan meme. It's okay, tough guy, we get it. But you can't exactly march into the theater holding a giant box of tissues. Get those travel packs and slip them in your sleeves. Pull out a tissue when you get all in your feelings at the first glimpse of Han Solo.
A wingman.
Times like these require a dear friend who cares about your wellbeing. Head to the film with that buddy who will cry with you (or let you know you look ridiculous) as you share in this monumental moment. Going to a Star Wars film han solo dolo might seem cool in theory, but it's a little weird. Bring a pal. Come on, you have to know at least one person who still misses Anakin Skywalker.
A reasonably sized beverage.
Do yourself a favor and don't be that guy. You know the guy who orders a giant drink and has to run to the bathroom in the middle of the film? You can't possibly risk missing any minute of the 135 in this film, so grab a drink that will stop the thirst but won't expand your bladder.
Sugar. Lots of sugar.
Get it how you live it. Swedish fish, lollipops, chocolate bars, whatever it takes. Get that sugar rush going to keep you amped for the entire film. A word of advice: don't reach for the sour candy or the popcorn because you'll end up needing more to drink, risking a trip back to the snack bar (which eventually means back to the restroom).
Scotch Porter Boar's Hair Brush
Shameless plug, but whatever. After sitting through this whole film, you'll probably have the messiest beard in the game, full of tears and candy. Smooth that beard out before you head back out into the world. It's for the best, really. Thank us later.